As a leading technology company, Google provides the world's information and you can find anything you want. You can search the images by using any keywords and you will get what you want. However, it is another story if you want to batch download all of the image results from Google to your computer's hard drive straightly.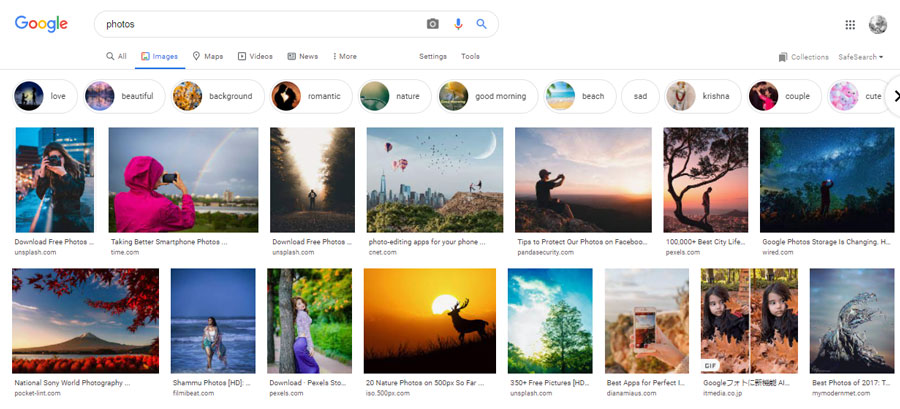 To avoid such a panic process of downloading images one by one, All Image Donwloader provides a unique technology and you can download them in batch. Follow the next steps. It is quite simple and easy.
Step 1. Run All Image Downloader and Go to "Google" Tab
Install and run All Image Downloader on your Win or Mac computer. Click on the droplist and find the "Google" option.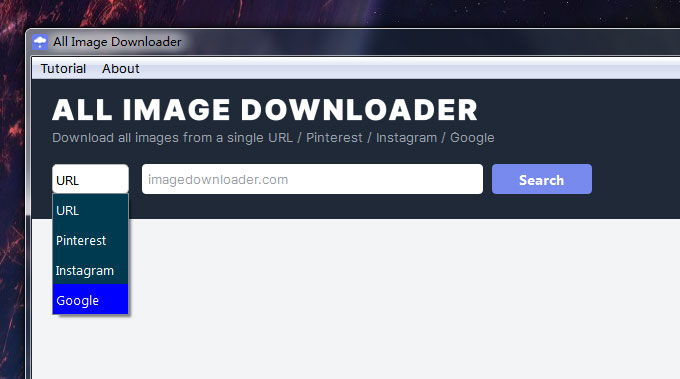 Step 2. Enter a keyword and click the "Search" Button
You can enter any keyword in the search bar. Once All Image Downloader finds the images from Google results, you will see all images in the preview list.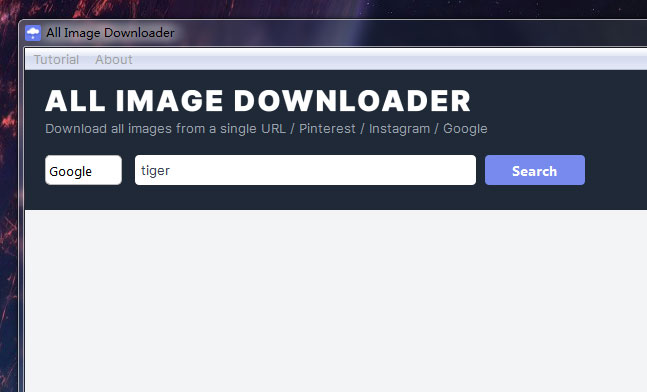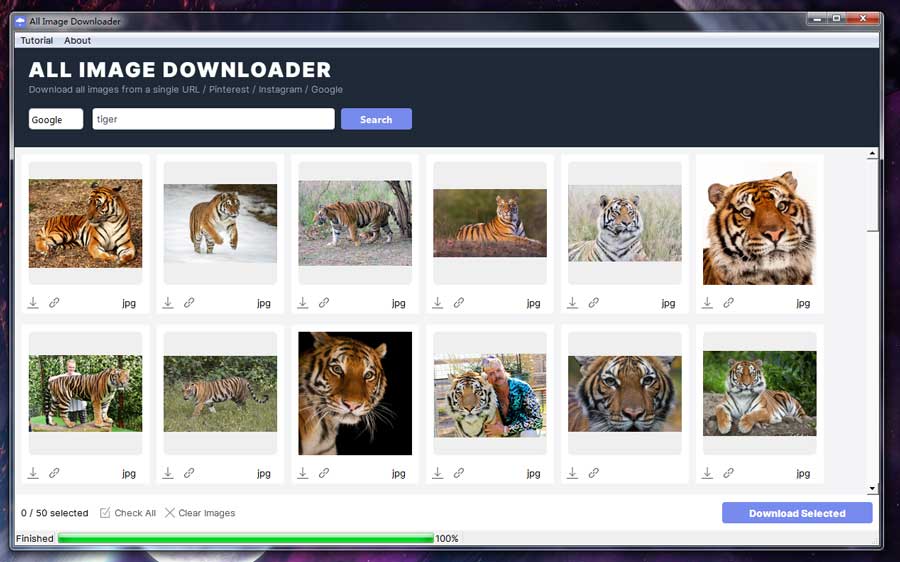 Step 3. Click select all and then use the "Download Selected" button
You can check the "Select all" button or choose the images you want to download. Then click the "Download Selected" button. Our All Image Downloader starts downloading these images in batch. You could find them all in the target folder.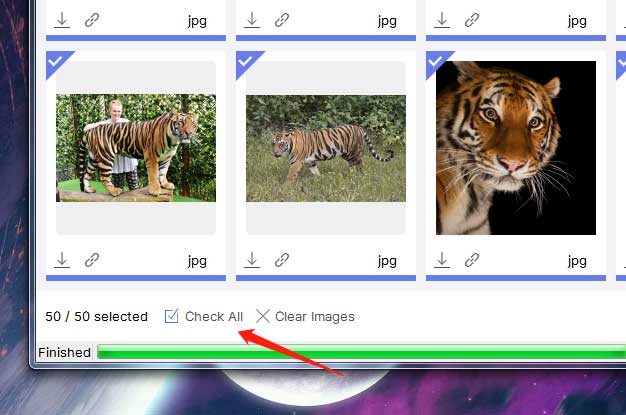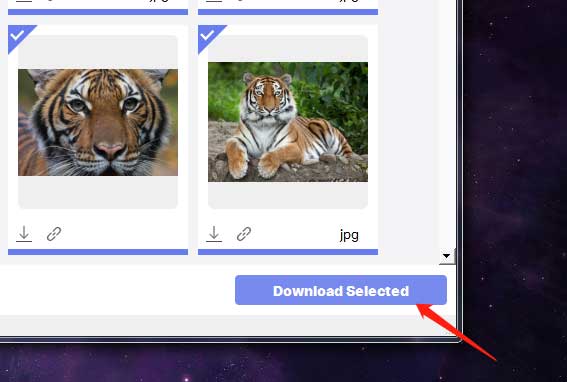 Step 4. Check all downloaded images