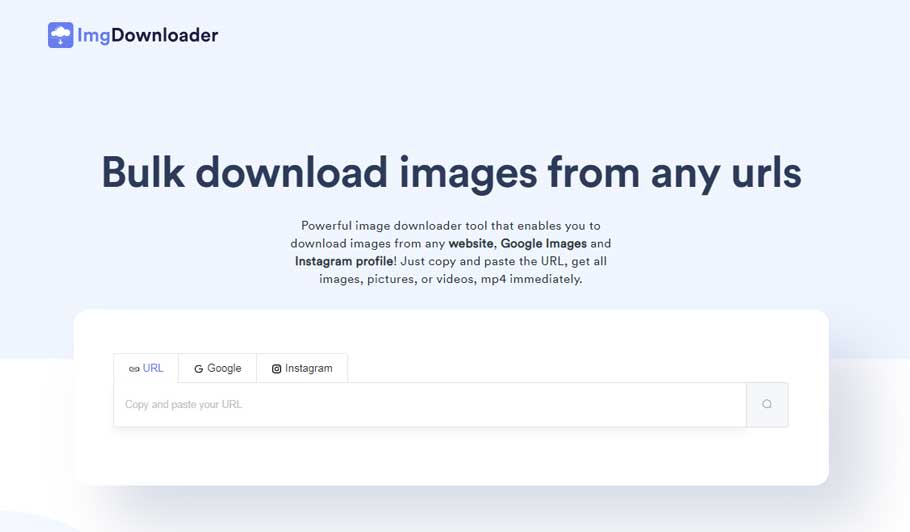 Why Do We Need to Download Images from the Google Image Search Engine?
Have you ever wished if you could download the entire website? Although you can download images one by one by right-clicking, it becomes a time-consuming method to download multiple images. You may like to download pictures for several reasons like:
1. Working on a project involving images
2. Printing for albums
3. Creating screensavers or slideshows
4. Unlimited internet access
5. To save memories
6. To surprise your loved ones
7. To backup
8. Looking for a perfect shot by comparing many of them
The reasons can be endless. People have their unique needs to download images, and downloading them one by one may be frustrating at times.
Overview of Imgdownloader
Imgdownloader is a powerful bulk image downloader free online tool. You can download images from any website, google image search, and even from Instagram profiles. All you have to do is to copy and paste the URL. You will immediately get the list of all images, videos, and mp4 for instant downloading.
You can download images from Google Images or anywhere else on the Internet. You can choose to download all the pictures at once or pick and choose to download them in HD quality. You do not have to download and install any software to get those images. Use this downloader online to get what you want in a quick, safe, and automatic manner.
It was never so easy to extract all images. This image downloader in bulk works with a single click. If you ever face any issues in downloading, you can even contact customer support to get customized service for free.
How Imgdownloader Works
Google image search does not provide the facility to download all the images at once. You will have to download them one by one. But with the Imgdownloader bulk image downloader tool, it is pretty straightforward.
1. Go to the website imgdownloader.com, and you will find a search tool at the beginning of the webpage.
2. Click the Google tab and type a keyword. E.g., Tiger.
3. Click the search button to fetch images related to the keyword. Alternatively, you can also copy the Google Image search URL and paste it into this website.
4. You will see a preview of 10-12 images with a Load More button below.
5. You can load as many images. Then select the Download All button to download all these images. Please note that it will take a while to download all photos.
6. You will see a message "Packaging and Downloading." Depending upon your network speed, it may take a few minutes. Finally, you will get a zip file of all images.
7. You can follow a similar process to download images from any website or Instagram page.
Benefits of Using Imgdownloader
Imgdownloader is a powerful tool with a series of benefits.
1. You can download images from any website, Google image search page, and Instagram
2. The single-click feature saves time as you no longer need to right-click and use Save Picture As option every time.
3. Unlike many other bulk image downloaders, It is entirely free of cost and safe to use. There are no hidden costs as it is a free online service without the need to open an account. It allows you free unlimited access.
4. You need not download any software or configure any settings or install extensions. You can start downloading the moment you decide.
5. The interface is intuitive and user-friendly.
6. The tool is entirely safe to use as it does not save any images on its servers. You can safely download your pictures from social media sites like Twitter, Facebook, and Instagram.
7. You get free customized customer support over email if you cannot download some images from any site.
8. You get automated downloads in HD quality.
Other Tools Overview
Chrome Extension: Bulk Image Downloader
https://chrome.google.com/webstore/detail/bulk-image-downloader/lamfengpphafgjdgacmmnpakdphmjlji?hl=en
It is a chrome extension pagerankstatus.org for a bulk image downloader that can download pictures from multiple tabs in a single click. It allows the user to filter the images by file type, resolution, width, and height. You have the flexibility to download from the current browser tab, all tabs, or specific tabs on the left or right side.
It downloads all the selected images to the default download directory of chrome. With just one click, you can see pictures the page contains. You can even sort the photos by tab index or resolution. Like Safari, It can also add a right-click direct download item for images.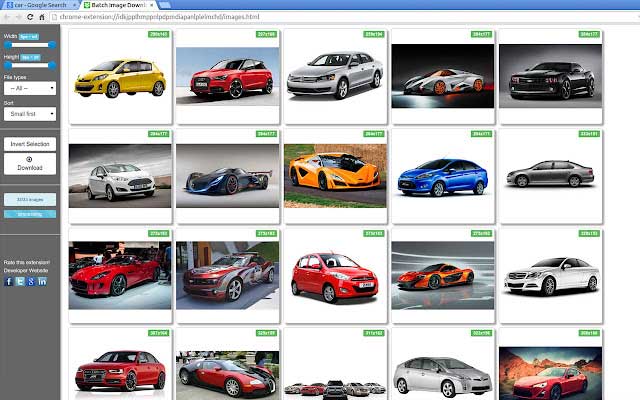 Bulk Image Downloader
https://bulkimagedownloader.com/
Bulk image downloader (or BID) is a paid tool from Antibody Software. First, you need to install this extension on your browser. Then you visit a gallery page from where you want to download full-sized images. You can preview the photos and select the ones you want and download them quickly with a single click.
This extension offers automated downloads to queue up multiple galleries. It is paid tool with a free trial option. Presently, it is available at a 50% lockdown sale at $19.95 only. With this downloader online, you are in control as you can download only the images you want.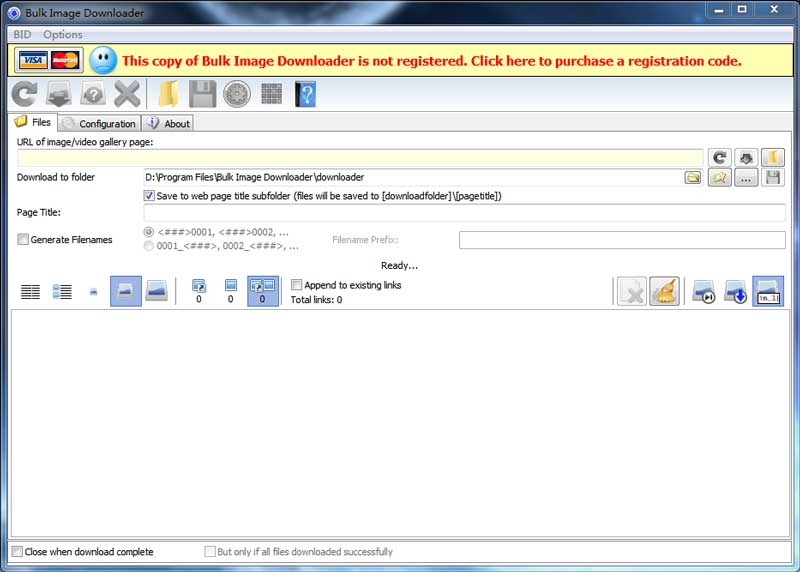 Tab Save
http://chrome.google.com/webstore/detail/tab-save/lkngoeaeclaebmpkgapchgjdbaekacki?hl=en
It is a chrome extension available on the chrome web store. It allows you to download pictures from open tabs, URLs, or PDFs. You can even enter URL lists to download without leaving the browser. Although the PDF feature and filter features are under development, it is a handy tool to download multiple images with a single click.
Tab Save can download image files from open tabs. You can save files on display in a window. This tool is brought to you by Naivelocus with a strong 60,000 plus customer base.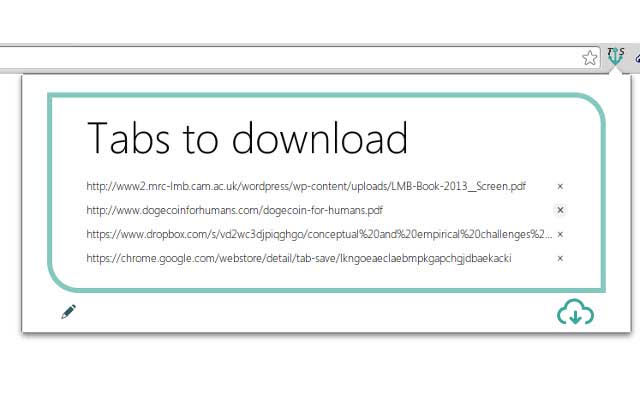 Conclusion
There are several bulk image downloader websites and extensions. Some are paid, others have limited benefits, or they may be unsafe. Imgdownloader is a free image downloader in bulk, allowing you to download images from Google Image search, URLs, and social media accounts.
You get the flexibility to download all images with a single click without downloading and installing any software. Imgdownloader is a revolutionary bulk image downloader product that can be a change-maker in the industry.